HELPING EMPLOYERS IDENTIFY NEW TALENT
The landscape has changed as people review their work/life balance and become more concerned regarding their careers and how their work impacts their happiness, wellbeing, and overall quality of life.  We are in the period that has been termed 'the Great Resignation'.
in parallel there has been a shift in awareness regarding talent and how to identify the capabilities required for a role.  Many organisations are moving away from a reliance on qualifications and irrelevant certifications and are looking for ways to identify the natural talents required for success in a role, a business, or a career.
Naturally Talented me is the solution to identifying and engaging new talent in this way, thereby solving several challenges:
High churn within an organisation
Identification of new pools of talent
Greater alignment with the talents that matter
Increased diversity of candidate pipeline and a balancing of under-representation
But our service for employers doesn't stop at helping to source and hire new talent more accurately.  There is a much bigger job to be done.
Through NTM, employers can:
Profile existing employees and re-deploy staff more effectively into new positions, perhaps not considered before or offer them new learning and development opportunities based on their newly unearthed talents and opportunities that they align them to.
Find new talent pools in communities that have previously been overlooked – hidden gems with huge potential within the organisation.
Review applicant and employee role profiles and align them to a more natural talents-based approach, with a view to training individuals into the new world roles.
Development of more impactful employee reward programmes through the identification of the hobbies and interests' landscape across the business.
By identifying talents such as team player, problem solver, creativity, attention to detail, resourceful and more, we help employers to find attributes more accurately that they need not only in the job market but within their existing workforce too.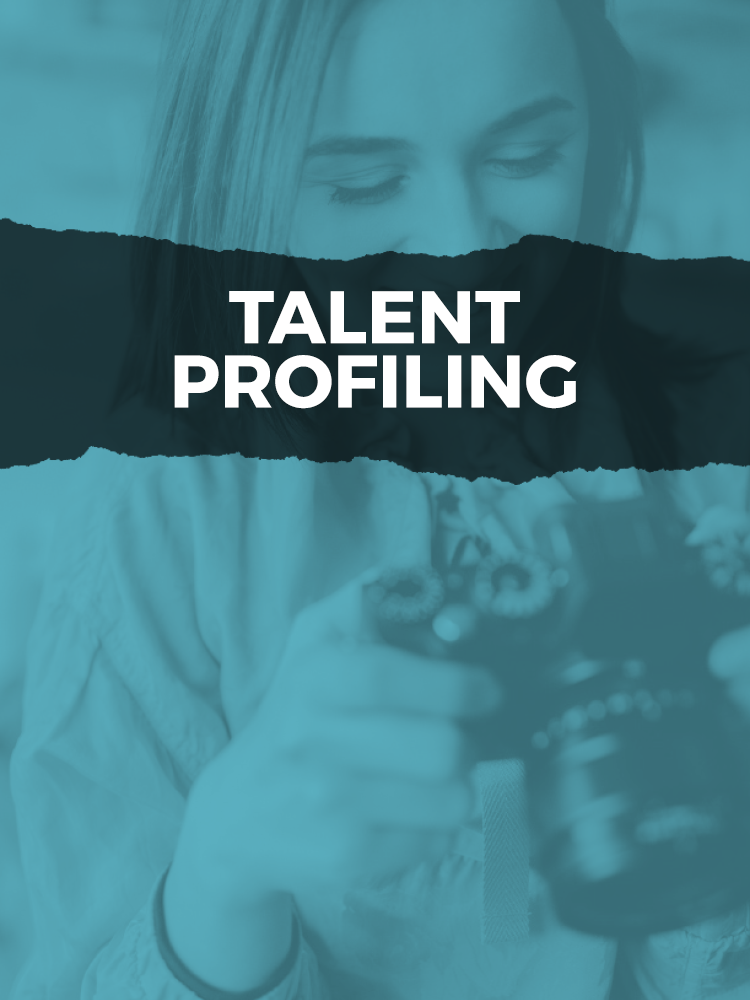 FURTHER SERVICES INCLUDE:
Targeted advertising of vacancies, employee health and wellbeing support and direct links to labour market information (LMI) are all available – see our packages below.
You can even 'own' a talent relevant to your business by becoming a Talent Patron.
Job Role Review and Profiling
To reinvent your organisation or realign the talent requirements in the worforce, we offer a complete consultancy programme that delivers the following:
Review of all your current role descriptions identifying the core natural Talents that are key to each of those roles.
Creation of a new role outline, including

behavioural

skills (Natural Talents), professional skills (job-specific knowledge, including technical and personal skills) and description of the role to resonate in the post-pandemic world.
Standard price : £250 per role
For full details please get in touch
Employer Profile on the NTM Platform
Includes:
Logo
Text
Video
Link to corporate website
Any key career or work-related information
1 free Hot Job Slot (see below)
Period: 12 months
Standard price : £500
For full details please get in touch
Hot Job Slot
To raise the profile of a particular role advertised on the profiling platform, employers can purchase Hot Job positions, which will immediately flag to those candidates who have the required attributes.  This will reach those seeking work, those already in roles, and future talent, attracting them to your organisation and widening the talent pool, thus helping to find the perfect candidate.
Period: 12 months
Standard price : £250 per slot
For full details please get in touch
Advertising
Our advertising ethos is based around ethical products and services that will support the jobseeker in securing gainful employment.  It must fit the base criteria of support for physical, mental, and emotional wellbeing.
Ad space is available alongside the profile-building element of the platform and we can also offer targeted initiative advertising for organisations offering key support solutions to a wider, diverse pool of people, through flash advertising placement based on user demographics.
Standard price: £200 per month
For full details please get in touch.
Employee Profiling
Enable all your employees to create their own profiles and identify their Natural Talents.  This could support a wider programme, such as post-Covid19, to ascertain current staff talents and help to identify:
Talent gaps
Social activities for social engagement
Succession planning
Redeployment
Project allocation
Diversity mapping
People development
Period: To be used within 12 months of purchase
Standard pricing:
From as little as £15 per employee dependent on numbers and requirements
For full details please get in touch